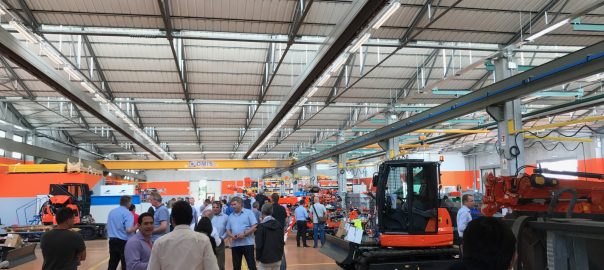 600 Cranes has visited the 2nd International Jekko Dealer Meeting on Thursday 18th and Friday 19th of May.
The International Dealer Meeting took place in Jesolo, Italy, a seaside town, 45 minutes from the Jekko headquarters.
The aim of the meeting was to create group harmony between the different dealers, encouraging the sharing of experiences and therefore greater reciprocal knowledge – this aim was reached due to the great participation of all the 30 distributors (60 people) from around the world, and 600 Cranes was a part of it.
We are optimistic about JEKKO's future!